Latest Articles and News
Avoid The Homeowners Insurance Nightmare Of These 5 Poisonous Items In Your Home
Every day, over 2,000 people are treated in emergency departments for accidental poisoning. And a poison doesn't necessarily have to be something that has a skull and crossbones image on its package. A poison can be defined as anything that is harmful to the body if too much is ingested.
As a homeowner, it's your responsibility to ensure that you won't be held liable for any harm that may come to those who visit your property. Most home owners insurance plans expect you to maintain a certain level of safety in the home. But in addition to inspecting your driveway, deck and other outdoor areas to ensure that guests won't slip, you might also want to check things like your cupboards and that spot underneath your vehicle.
Not only are human residents of and visitors to a home at risk of accidental poisoning; the animals who live in and visit your home could just as easily become victims. Do you have these 5 poisons in your home?
Medications
Medications continue their reign as one of the most common household poisons. While most medication bottles are deemed to be child-safe, many homeowners underestimate the persistence and strong jaws of some household pets. A dog or cat can chew their way through many substances to get to something that smells or looks interesting. If your guest brings their pet over, and it isn't feeling well, you may think about giving it an aspirin. But many accidental poisonings have occurred with pets in this manner. And keep in mind also that dogs can chew through any plastic child safety locks that you may have on your cupboards.
The "keep away from children' label on medication bottles is there for a reason; because there is enough medication in the bottle to seriously harm a child. Ask your guests to keep a close eye on their children at all times, but always ensure that all potentially-harmful substances are well out of reach.
Pest control
Did you recently rid your home of a common household pest? The substances used to do this could prove incredibly harmful to your visitors. Many treatments are spread on the lower surfaces of the home, such as along baseboards and underneath cupboards. Those of your visitors who spend much of their time close to the ground, such as babies and dogs could be at direct risk of inhaling or otherwise consuming dangerous pest control substances. Consider also that traces of these substances can remain on clothing and fur for long periods of time, which could mean additional ingestion.
Plants And Trees
The flora you have growing around your home may be beautiful, but they may also be deadly if consumed. While you can't be expected to replant your entire garden to suit specific visitors, you can do some research about what's growing in and around your home so you know about any potential health risks to the humans and animals who stay with you. And consider visiting your local greenhouse to get advice about the best non-poisonous plants for your zone.
Antifreeze
One of the most deadly substances can be found under the hood of your family vehicle: antifreeze. Your vehicle uses antifreeze to keep its radiator and engine from freezing and overheating, as well as for the lubrication of your vehicle's moving parts. But to animals and small children, it offers a colorful and sweet-smelling temptation that can prove to be extremely dangerous. Checking underneath your vehicle for leaks of any kind, and then carefully cleaning any pools of fluid will help to keep everyone safe.
Household Cleaners
We may use several chemicals on any given day in and around the home. Soap for the dishes, window cleaner, paint and lubricants are just a few of several examples. Leaving anything out in the open that can easily be accessed by children or pets is the quickest way to a potential lawsuit.
And although many household cleaners have the option of switching a spray bottle to the 'off' position, it doesn't take much for an animal or child to turn the indicator. Safely storing all potentially-dangerous household cleaners and other substances in a locking cabinet or closed garage door may help to keep curious children and pets away.
Article Posted by Expert Author: 1 on 12/13/2013
Article Posted In: Useful Tips

Simple Tips to Get the Best Value on Homeowners Insurance Coverage
When it comes to your homeowners insurance, more is not always better. Take the land your home sits on, for example. While many will include it in the dollar amount they want covered, the reality is that it probably doesn't even need to be covered. After all, what are you insuring your home against? Floods aren't going to take the land away. A fire won't burn the ground to the ground. It's quite unlikely that anyone will steal the foundation of your home. As you can see, the value of the land itself can frequently be ignored when calculating how much coverage you need.
Another simple tip is to invest in added security for your home. There are actually two benefits to doing so. First of all, you'll have the peace of mind that your property is as safe as it can be. After all, you want homeowners insurance coverage there to reimburse you if there is a theft or burglary, but the optimal situation is one in which nothing is stolen in the first place. Second of all, most insurance companies will offer you a discount if you have a home that's protected by surveillance or otherwise has updated security features.
Article Posted by Expert Author: 5 on 09/27/2013
Article Posted In: Useful Tips

Prevent Future Insurance Disasters By Inspecting Your Home
It's very easy for anyone to think that damage to their home due to a natural disaster won't happen to them. But as we all know, the weather can turn very quickly, posing a real and imminent danger to what is probably your biggest investment; your home.
Regularly inspecting your home may not have crossed your mind, but consider this: signs of early damage that go unnoticed can quickly turn into major losses if a storm or other natural event becomes a destructive one. But knowing what to look for can help you avoid high losses, as well as increase your home's energy efficiency.
Preparing For Weather Events
Storm damage can be a very expensive thing to rectify. However, there are ways to be prepared long before a storm or other natural event even occurs.
The first thing to do is to check your homeowners insurance policy to ensure that you will be covered in the event that a storm occurs. If you have an ACV policy, or actual cash value policy, your insurance company will only cover the pre-storm value of your property. An RCV, or replacement cost policy will ensure that you get current market value for all the property you lose in a storm.
Trees
The trees around your property can cause significant damage should a storm hit your area. And even the healthiest-looking tree can harbor weakness or disease. One place to gauge a tree's health is to lookat its top. If the top of tree has bare branches, it could indicate an issue. The same is true if the land immediately surrounding the tree has visible bumps, as this can signal root issues which can result in uprooting in the event of a storm.
Calling in a professional may be the only way to address potential issues. But arborists don't come cheap. How much you pay will depend the height of the tree that needs removing. The taller the tree, the more you will pay. However, arborists do specialize in safe tree removal, something that your neighbor with a chainsaw may not.
Gutters
Your gutters can be the cause of much frustration if they overflow. For example, your basement can endure all kinds of water damage, one of the biggest risks of not cleaning out gutters. Another is damage to your home's attic or roof. During a storm, it's important to have some kind of back up to your home's main sump pump. Once a storm has passed, inspect your home for damage and if any is found, tell your insurance company right away.
Although repairing damage or preventing it can be costly, your insurance company may actually permit you to make temporary repairs, as long as you don't risk getting injured in the process. And this can be done prior to an adjuster's visit.
Having a checklist handy to remind you of monthly and yearly inspections around your home is a good idea, and can cause you to save thousands of dollars a year on storm damage mitigation.
Monthly
Clean and check the vents in your dryer and stove hood.
Check plumbing and faucets for leaks and drips.
Check filters on any cooling or heating units, and change or clean them as directed.
Yearly
Check that all trees and shrubbery surrounding your home have been trimmed so that they clear your roof, foundation and exterior walls.
Inspect weather stripping and caulking around windows and doors, and check siding for holes and cracks.
Each fall and spring, clean your home's downspouts and gutters.
A little preventative maintenance goes a long way in staving off calamity. But even our best efforts aren't always enough, which is where safety nets like homeowners insurance come in, protecting consumers from issues like storm damage, fires, theft, unexpected injuries, etc.
Article Posted by Expert Author: 5 on 09/19/2013
Article Posted In: Useful Tips

Saving Big On Homeowners Insurance: Advice From The Experts
It seems that these days, everyone is tightening their belts. Indeed, saving as much money as possible has become a habit for many families in this country. But among all of the things that money can be saved on, few think there is anything that can be done about saving money on their homeowners insurance. The good news is that there is more than one thing you can do to save money.
Your Policy And Your Needs
You may never have thought that reviewing your homeowners insurance policy was a part of your yearly home maintenance. But not doing so could actually cost you a lot more in the long run, especially considering that the number and frequency of natural disasters that have recently occurred will bump premiums to over a thousand dollars for many homeowners.
Looking at your coverage needs is the first way to save money. But instead of concentrating on the things inside your home and other aspects like living expenses, consider how much coverage you have for your house itself. When considering house coverage, getting the replacement costs for your area will be a big help. Taking note of exclusions on your policy will help you to point out the weak spots in your coverage and cover them with endorsements which can save you money if the time comes to correct a mold problem or fix broken pipes.
Revisit Your Deductible
Your deductible may have changed since last year, thanks to the transition of many insurance companies from dollar amounts to percentages. So recheck your policy to see how much of a deductible you will currently have to pay before help kicks in.
One way to save money on your homeowners insurance is to boost your deductible. Even by increasing your deductible from $500 to $1000 can save you as much as twenty percent on your premiums. If you have enough money stowed away for emergencies, you may even be able to take advantage of your insurance company's much higher deductibles, which can save you even more.
Bundle Your Coverage
The easiest way to save money on your homeowners insurance policy may be to get multi-line discounts. This means having your homeowners insurance with the same company as your vehicle and other insurance is with. Most insurance companies will give you a discount on your homeowners insurance when you also purchase vehicle or health insurance.
Increasing Security
Another way to save on homeowners insurance is by making additions which improve the security of your property. Items like a monitored security system, motion sensor lights and new locks on windows and doors can make you look like much less of a risk to your insurance company. And plus, the money you save on monthly premiums can mean that your security system doesn't have to come completely out of your pocket.
Employer Deals And Membership Discounts
If you are covered by insurance from your employer, you may be able to have your premiums reduced. Sometimes, insurance companies will offer discounts to certain employers. As well, if you are a member of an organization such as the National Military Family Association, you may also be able to get your insurance for less.
It Never Hurts To Ask
Believe it or not, you may be missing out on big savings for your homeowners insurance by not talking to your agent. Asking them whether or not there are any ways to save on the cost of your coverage may result in more than a few ways you can spend less on your insurance.
A useful resource like http://www.homeownersinsurancegeek.com/ can help you with this annual task by helping you ask the right questions, including issues such as remodeling or adding on, which can increase your coverage needs.

Article citation: http://money.cnn.com
Article Posted by Expert Author: 5 on 09/19/2013
Article Posted In: Useful Tips Homeowners Insurance

Want To Get Sued As A Homeowner? Here Are Three Easy Ways
Most homeowners don't envision becoming the target of a property-related lawsuit. But both you and your home could be a ticking time bomb. Not having enough homeowners insurance to cover you should such incidents occur could quickly lead to years of financial strife for you and your family.
Having An Overprotective Dog
One of the most common property lawsuits stem from dog bites occurring in the home or on the property, which accounted for over 1/3 of all the home insurance liability claims paid in 2011. And some states may delay the time to begin filing a claim until the victim reaches 18. Although having a dog is a good idea for the safety and security of your family, dogs that are overprotective can and have been accused of crossing the line by those who have visited home and been subsequently bit.
Not Making Necessary Repairs When They Need To Be Made
Those rickety front steps could be a lawsuit waiting to happen should a visitor injure themselves. Should homeowner negligence be found to be the main cause of injury in a courtroom, the case will stick, leaving the homeowner stuck with thousands in legal costs to be paid out-of-pocket should they not have an umbrella policy.
Although making repairs will cost a homeowner money, the longer you wait to make them, the worse the damage can get, and the more it can end up costing you to fix. As well, damage to property features like stairs that get worse with time can also result in a higher severity of injury, and therefore higher requested settlement amounts.
Having An Attractive Nuisance On Your Property
Did you know your liability risk increases with the addition of an attractive nuisance to your property? Attractive nuisances are defined as items which attract children to use them, even if those people must overcome a fence around the item to do so. Not only can they end up costing homeowners more for insurance, but they can also result in legal action against homeowners.
As far as pools go, children who injure themselves as a result of falling into or using your pool can result in a successful lawsuit being filed from the child's caregivers. And this can occur even if the child didn't have your permission to be near or in the pool.
The best way to protect yourself against being sued for attractive nuisances is to ensure that your have the right safety measures in place, as well as the right kind of liability coverage. The other option is not to have attractive nuisances like trampolines and pools on your property at all.
Commenting About Contracting Companies
It may be possible to be sued just for submitting comments online about any companies you may have dealt with while your home was being built or repaired. Such is the case with at least two homeowners who posted on Angie's List, a site where consumers can submit their reviews of contracting companies.
A contractor who feels that a homeowner knowingly posted false and derogatory comments may very well be able to sue that homeowner for defamation of character. The reason the homeowner can be sued and not the site on which the comment was posted is due to a common inclusion in site policy. This inclusion states that the site itself is not responsible for the statements its members use the site to make.
While this is not an exhaustive list of issues of how to get sued, it does happen to be areas that homeowners insurance companies may red flag you. It pays to research this up front before you sign on the dotted line.
Article Posted by Expert Author: 5 on 09/19/2013
Article Posted In: Useful Tips Homeowners Insurance

Beyond Houston Homeowners Insurance – How to Reduce Your Liability
Homeowners insurance is a must-have but being covered isn't the only step you need to take to protect yourself. It's true that if someone is injured on your property then you may be held liable, and it's true that your homeowner's insurance company may cover the expenses. However, it's still worth your while to take a few simple steps to try and prevent these issues from developing. First of all, keep an eye on any pets you have. Dog bites are a major source of personal injury claims and even the most docile of pets can get underfoot and cause trips and falls.
Also keep your lighting in mind. Many homeowners want to save electricity and go to great lengths to shut off lights when they're not in the room. However, not being able to see can lead to bumping into all kinds of things and can cause trips and falls as well. Look for motion sensors outside so that light is only being used when it's needed and be sure to leave at least minimal night lights on in heavy traffic areas where guests are likely to be at night. You'll sleep better knowing everyone in your home is as safe as can be. Houston homeowners insurance will definitely be more affordable if you take certain things into consideration.
Article Posted by Expert Author: 5 on 09/12/2013
Article Posted In: Useful Tips

Is Now the Time to Update Your Homeowners Insurance Coverage?
It's common for homeowners to take the time to assess their homeowners insurance needs when they first buy their property, but frequently they don't continually assess their needs. The truth is that there are certain times that it's important to take a closer look at your coverage. For example, if you're about to remodel your home then it may be a good time to up your coverage. Remember that in addition to protecting your home and your possessions, your homeowners insurance also protects you against liability. If you're about to have many people working in your home then you may want to make sure you have optimal coverage to protect you in the event someone is injured.
If you're about to get married or have a significant other move into your home, then it may also be time to upgrade your policy. Remember that the possessions in your home will be covered no matter who they belong to, but that you do have caps on your policy. As a result, if you don't upgrade and something does happen, then you'll likely not get the full value that you would if you upgraded your policy to reflect the new possession in the home.
Article Posted by Expert Author: 5 on 08/23/2013
Article Posted In: Useful Tips

Flood Insurance: Discover What's Covered and What Isn't
Flood coverage is an important part of homeowners insurance, but it's important to know what it won't cover. First of all, it won't cover anything that you, the homeowner, were able to prevent. For example, this might include mildew, moisture or mold – all of which can be prevented by proper insulation and keeping on top of home repairs. All of these issues happen over time and not all at once, so it's important to stay on top of them or deal with costly repairs that won't be covered by your insurance.
If you run a business from a home, then interruption to the business as a result of the flood will not be covered. If you have possessions stored outside of your home then they won't be covered by flood insurance. Most vehicles are also exempt from flood home owners insurance coverage, as are the loss of essential papers, cash, and precious metals. Any costs you incur as a result of having to leave your residence will also not be covered by flood insurance, though other portions of your homeowners coverage may cover these costs. Be sure to carefully read your policy so that you know exactly what you'll be covered for in the event of a flood.
Article Posted by Expert Author: 5 on 06/04/2013
Article Posted In: Useful Tips

What's Included in Flood Insurance? Get the Facts on How You're Covered
There are several types of flood insurance coverage, including those that protect just a building, just the contents of the building, or both. The maximum coverage for the contents of a building is $100,000 while the actual building coverage can be as high as $250,000. The amount you'll pay will depend on a wide variety of factors, including how likely your home is to become a victim of a flood, but one thing is certain: You'll have the best chance of the best rates if you collect homeowners insurance quotes from several companies. Just get the info from a few companies and then compare them to see who offers the best fit.
Flood coverage usually covers things like the replacement of window blinds, certain appliances like stoves and fridges, the foundation of the building, the removal of debris, items that are permanently installed (like paneling or carpeting), and repairs to the plumbing and electrical systems. Coverage for the contents typically covers like things like portable appliances (such as dishwashers or air conditioners), personal belongings, valuable items up to $2,500 and furniture. Of course you must always read the fine print of your policy to verify what's covered by your policies.
Article Posted by Expert Author: 5 on 05/17/2013
Article Posted In: Homeowners Insurance Useful Tips

Understanding Who's Covered By Flood Insurance
Some homeowners believe that all homeowners insurance policies cover floods and others believe that none do. The truth is that both can be true – depending on where you live. Flood insurance is required to be a part of a homeowners policy in an area where there is greater than 1 percent of a flood in a single year. On the other hand, those who live in moderate or low risk areas do not have the requirement to have flood coverage. So this means that if you live in a low or moderate risk area that it's not worth it to have flood coverage, right? Unfortunately it's not quite that simple.
Statistics compiled by the FNIP have shown that around one quarter of the claims for flood damage come from homeowners who live in areas that have anywhere from a low to moderate risk. That statistic may be startling, but remember that floods don't happen solely as a result of living near a large body of water that floods. They can also happen as a result of poor sewer lines or simply a lot of rain or melting snow in a short period of time. The truth is that many people should at least consider investing in flood insurance if the are not satisfied with what is outlined in their house policy coverage.
Article Posted by Expert Author: 1 on 05/06/2013
Article Posted In: Useful Tips

Do You Need Extended and Guaranteed Replacement Cost Coverage?
Do you know whether or not your San Jose homeowners insurance policy will cover the entire cost to rebuild your home when disaster strikes? If not, checking your policy for extended and guaranteed replacement cost coverage is a good idea. This extra coverage takes property value fluctuations, cost of labor and materials and inflation into account at the time you are struck by disaster.
Extended replacement cost coverage will pay you an amount exceeding your policy's limit so that you can rebuild a home that was damaged or destroyed. But this coverage has a limit, usually approximately 125% over and above your policy's coverage. Guaranteed replacement cost coverage does not have any preset figures which you must abide by.
Those living in earthquake or hurricane-prone areas can greatly benefit from extended and guaranteed replacement cost coverage. Perhaps the benefit for these residents is greater than for others, as the costs of materials and labor can greatly increase following a natural disaster.
Particularly in these areas, adequate homeowners insurance coverage is crucial because of the increased risk of environmental and weather-related damage. Make sure you understand exactly what you need by discussing this with your insurance agent.
Article Posted by Expert Author: 5 on 04/08/2013
Article Posted In: Useful Tips Homeowners Insurance

How To Get Sewage Backup Coverage
Along with damage to floors, walls and major appliances, flooding can cause sewage systems to back up into your home's pipes. Not only can sewage seriously damage your home and appliances like your washing machine, but untreated sewage can pose serious health risks to you and your family. While some Los Angeles homeowners insurance policies may cover sewage back up, this is not the case for all of them.
Some homeowners may think they're protected by government flood protection policies. Unfortunately, this is not the case. The first thing to do when faced with the question of whether or not flood insurance is needed is to check whether you are in a high-risk zone for flooding. After that, speaking with those you know about their coverage may help you to determine whether flood insurance will benefit you.
Using a quality resource to compare homeowners insurance policies for affordable sewage backup coverage can help you ensure that you are never without help in the event that a flood causes your city's sewer systems to back up.
Article Posted by Expert Author: 5 on 04/08/2013
Article Posted In: Useful Tips Homeowners Insurance

Comfort Is Key With Your Homeowners Insurance Company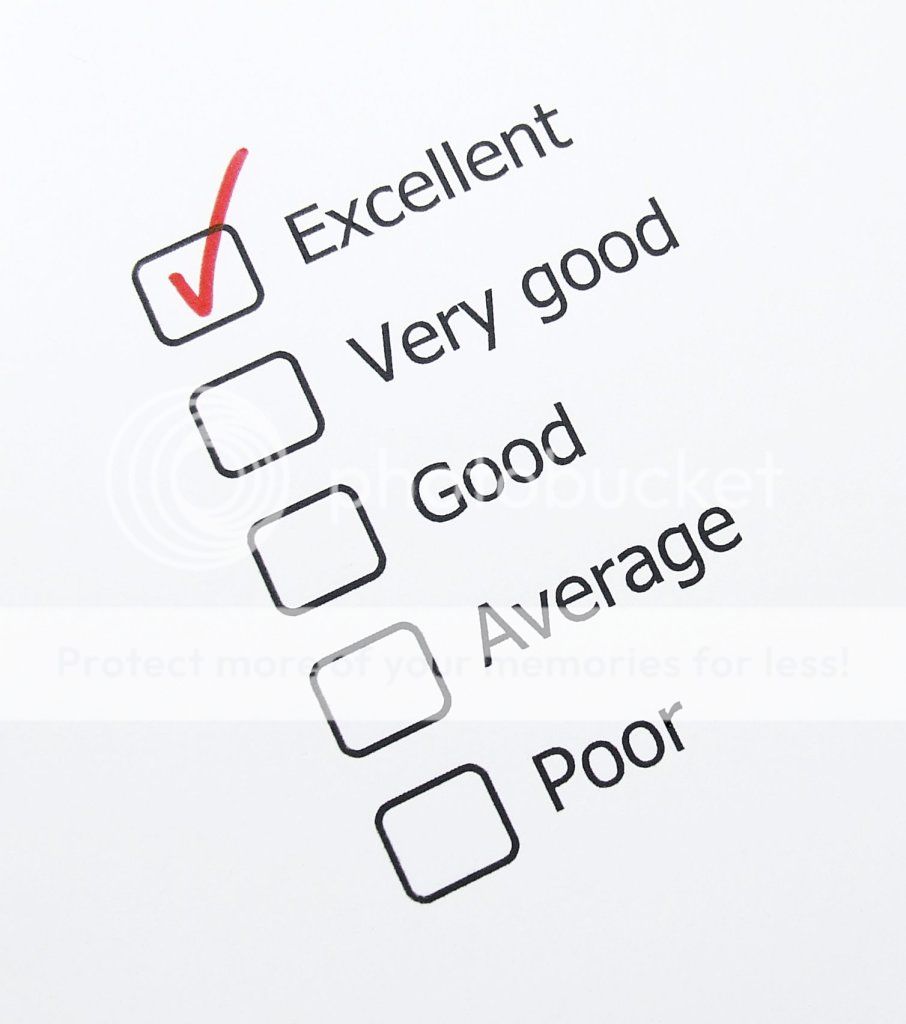 Comparing San Antonio homeowners insurance companies can be a daunting task, especially if there are many to choose from in your area. But you can make choosing the right one for you a lot easier by checking their customer satisfaction ratings. This can be done by consulting independent companies like JD Power and Associates. Your state's Department of Insurance is another good place to get this information.
Looking at customer ratings can really help to put things in perspective for you. But should you see a negative review, try not to let it taint your opinion of a company. Several negative reviews will be more indicative of trouble with an insurer than one.
The most important thing about the homeowners insurance company you end up with is that you are comfortable with them. Should the time come to file a claim, having the knowledge, professionalism and expertise of a quality company will help you settle your claim that much more efficiently.
Article Posted by Expert Author: 5 on 04/08/2013
Article Posted In: Useful Tips Homeowners Insurance

After The Flood: What You Should Know
Once your home has become the victim of a flood, regardless of the cause, the first thing that may cross your mind is whether your Boston homeowners insurance will be there to protect you, and when you can get in there and start cleaning up so that you can return to regular life as soon as possible. But there are a few things to consider before you do.
First of all, can you afford the cost for medical care if you become exposed to flood waters? These represent some of the most contaminated water you can encounter, with the potential to lead to serious infections. In the times following a flood, the time needed to respond and tend to medical needs can be lengthened. Therefore, staying as far away from flood water as possible is something to be considered.
If you can see your home from where you are, and it still appears as though it's surrounded by floodwaters, entering your home could mean high danger. Depending on the length of time your foundation has been surrounded by flood water, its strength may have been severely compromised. In addition, any structure, although it may not show it, may have incurred serious damage to its electrical systems.
Here at The Home Protection Geek we have done much of your homework for you, enabling you to turn to us as a trusted resource for information, advice, tips and contacts. We will update our site with current information regarding the industry as it becomes available.
Article Posted by Expert Author: 5 on 04/08/2013
Article Posted In: Useful Tips Homeowners Insurance

Insuring Your Vacation Residence
It sure can be nice to have a place where you can get away for part of the year. The vacation home is certainly a well-deserved luxury, but it's also something that will require Chicago homeowners insurance. And this can be tricky, as some companies won't cover you for the year if you only stay at your vacation home for a few months.
The quotes you receive for a vacation home will differ from those for a full-time residence. This is because your vacation home will lie more or less vacant for the better part of the year, leaving it more vulnerable to perils like fire and theft. Declaring how a residence is to be used is the most important thing to do when searching for a vacation home insurance policy.
This is because, by not declaring the usage of the home, you could run into much difficulty should the time come that you need to settle a claim for that property.
At The Home Protection Geek we help you identify issues such as what to do with insuring a vacation home that, if left unaddressed can end up causing you a lot of unnecessary problems later on. Consider it your trusted resource for helping you brainstorm all of the issues that you may not think of up front.
Article Posted by Expert Author: 5 on 04/08/2013
Article Posted In: Useful Tips Homeowners Insurance

Using The Annual Statement To Make Your Decision About An Insurance Company
Many homeowners looking for a better insurance policy will often resort to online resources that allow for side-by-side comparison. While this is definitely a smart way to compare homeowners insurance companies, there is another way, and that is to take a look at an insurer's annual statement.
The annual statement is something that every company who provides homeowners insurance must file on a yearly basis. It summarizes the company's financial operations for the previous year, including a balance sheet. Knowing how an insurance company is faring financially can help you determine their stability. You can also put their balance sheet against what they are willing to offer those they insure. In order to get the annual statements for the insurance companies you're considering, visit the Department of Insurance web site for your state. And never hesitate to contact an insurer when you have questions about items listed in their annual statement or policy.
Article Posted by Expert Author: 5 on 04/08/2013
Article Posted In: Useful Tips Homeowners Insurance

Summer Maintenance Tips For The Home
Believe it or not, there are many ways to prevent paying more in insurance claims and utility costs in the summer.
If the airflow in your home is below average, chances are there is a blockage somewhere in your cooling system. In order to compensate, you have probably turned up your air conditioning, which also turns up how much you pay in electricity each month. But a call to your local HVAC technician is all it takes to discover and clear any blockages and ensure the maximum efficiency of your cooling system.
The same is true of your sprinkler system. Why pay more for water than you have to when all it takes is to call a professional or perform a system check yourself? Any blockage in your water lines can cause your plumbing to work harder than it should, which can mean costlier repairs down the road.
Speaking of repairs, have you checked your driveway and walkways lately? You may know where all of the cracks or uneven places are, but remember that your guests will not. Avoid costly trips and falls and nigher Dallas homeowners insurance by giving those areas a good once over and repair.
For more useful tips check out http://www.homeownersinsurancegeek.com/. Sometimes a little planning ahead can save you a bundle in liability or damage later. But when life throws us a curve ball that simply can't be avoided, that's when the right coverage is crucial for protecting your finances.
Article Posted by Expert Author: 5 on 04/08/2013
Article Posted In: Useful Tips Homeowners Insurance

Identifying And Eliminating Mold
Although mold can be dangerous and damaging to the health of both you and your home, it is not something that's normally covered by your Philadelphia homeowners insurance. This is because mold is considered to be a preventable issue. So if you've recently experienced flooding in your home due to a natural weather event, knowing how to identify and eliminate mold will be high on your priority list.
The most common types of mold are brown, green, white or black in color with a dust-like texture. Mold can easily grow in many places, including inside dust and lint, paint, wallpaper, pipes and roofs, to name but a few. Thoroughly cleaning affected areas with a bleach solution of 1 gallon of water for every cup of bleach has proven to be highly effective.
A dehumidifier will 'starve' the mold of the moisture that it needs to grow, as will ventilation in the form of exhaust fans in the bathroom and kitchen. Unfortunately, any materials considered to be porous and absorbent materials may need to be thrown away if it's discovered that mold is present. In more serious cases of mold severity, there are professional services which deal exclusively with mold damage in the home.
There may be a number of preventable issues that are not covered by home insurance that you can deal with before any potential liabilities crop up. We can help you identify some of these issues up front so that you don't have to suffer the consequences later.
Article Posted by Expert Author: 5 on 04/08/2013
Article Posted In: Useful Tips Homeowners Insurance

Is No-Maintenance Siding For Real?
There's no doubt that when choosing siding for your home, it will cost you money, both to install and replace it. And recent advances in the siding world have resulted in vinyl siding, which is incredibly easy to install.
Not only that, but vinyl siding is available in a wide range of textures and colors. You can even choose siding that looks like wood. And it's also durable, something that will definitely interest those looking to improve the safety of their homes in the event of a natural disaster, which can help reduce the costs of Atlanta homeowners insurance.
But is vinyl siding really zero maintenance? It is true that this type of siding doesn't require the regular painting and caulking that other siding types do to prevent rot and other siding weaknesses. However, washing your siding is required if you want to keep the exterior of your home looking fresh and clean.
The cost to purchase and install vinyl siding has also remained fairly stable over the years. And so, for installation and maintenance over the long term, this type of siding offers a lot of convenience for significantly less money.
Homeowners insurance may not seem like a necessity until you actually need it. Things come up that we all don't foresee - unexpected fires, storm damage, theft, injuries etc. that can end up harming a family financially without an adequate safety net.
Article Posted by Expert Author: 5 on 04/08/2013
Article Posted In: Useful Tips Homeowners Insurance

Unfortunate Post-Disaster Realities That You Should Be Aware Of
There are many kind and decent people in the world. And ideally, everyone should help one another unconditionally following a natural disaster. Thankfully, many do. But there are other things which every homeowner should be aware of that can happen to them.
Everyone knows that supplies of essential items like generators, food, ice and fuel can be scarce following a disaster. And there are those who try and capitalize on the destruction by charging unrealistic prices for these necessities. However, it's important to note that doing so following the declaration of a state of emergency is illegal in most states. Price gouging can be reported by getting in touch with your state's Attorney General's Office.
Fraudulent home repair companies can also pop up quickly following a natural disaster. Those who attempt to scam homeowners out of their money will often follow storms closely, as this helps them to pinpoint where people will be most in need. While it may be tempting to pay cash for services and get your repairs completely quickly, it is strongly urged that several estimates be obtained before work begins.
When in doubt, it may behoove consumers in this situation to check with their homeowners insurance company to see if they have a list of reputable home repair companies in their area before signing up with an unknown entity that may end up being a scam artist. During the time following a disaster, the last thing you need to worry about is something like this.
Article Posted by Expert Author: 5 on 04/08/2013
Article Posted In: Useful Tips Homeowners Insurance

Should You Purchase A Trampoline For Your Home?
If you've b
een reading or watching the news lately, then you already know that a trampoline can offer you and your family a host of health benefits when it's been set up properly and if careful supervision occurs. But even the most diligent parents can't protect their home and property from liabilities resulting from the ownership of a trampoline.
The risks of owning a trampoline are many; so much so, that Austin homeowners insurance companies consider them 'attractive nuisances' and have specifically excluded them from policy coverage. An 'attractive nuisance' is anything that invites trespassers. Even if you have taken every precaution to prevent injury, someone who comes onto your property uninvited, uses your trampoline and sustains injury as a result can cause you to be guilty of negligence.
Checking with your insurance company before you purchase a trampoline is the best way to be prepared. Should you wait until after you've purchased it and not inform your insurance company, they may visit your home for an inspection and do have the authority to order its take-down and removal.
If you have questions like this one that may impact your potential liability in any given situation, check it out at The Home Protection Geek. Our site is dedicated to helping consumers identify and answer important questions surrounding the protection of their most important asset - their home.
Article Posted by Expert Author: 5 on 04/08/2013
Article Posted In: Useful Tips Homeowners Insurance

Should You Purchase Earthquake Insurance?
In virtually all of today's homeowner policies, protection from earthquakes is excluded. So if you live in an at-risk area, you will have to purchase earthquake coverage separately. The most active areas for earthquakes in the United States are:
- Hawaii
- California
- Washington
- Oregon
- Alaska
Whether earthquake insurance is something you consider will depend upon the level of risk for your area. There are maps available online which are updated by the hour that show the frequency and severity of earthquakes.
If you purchased your insurance via a private agency, you may be able to have an earthquake endorsement added to your Charlotte homeowners insurance policy. The premiums you pay will depend on where you live, the probability of a quake occurring, the soil type in your area, and the materials your home is made of.
Do not put off looking into hazard insurance for your house, particularly if you live in a region where you may be at risk for perils like earthquakes, flooding, hurricanes, etc. In this case, procrastiination could wipe a family out financially, which makes the cost of coverage a small thing to put up with compared with the alternatives.
Article Posted by Expert Author: 5 on 04/08/2013
Article Posted In: Useful Tips Homeowners Insurance

Free Ways That You Can Burglar-Proof Your Home
Every 15 seconds, someone's home is robbed in the United States. And while there are many products available which can help protect homeowners from becoming the victims of burglary including Houston homeowners insurance, there are also several ways to make it more difficult for burglars to steal your property.
Your mailbox may be the first thing to tackle if you want to protect yourself from burglary. Having your name on your mailbox makes it incredibly easy for a robber to locate your phone number, and then call to see if anyone's home. The same is true of any mail that is left in the mailbox for a long time after it's been delivered.
Your garbage and recycling can be another way to alert robbers that you've got valuables. Items like televisions and computers come in easily-identifiable boxes, meaning that any thief who happens to be going by your home as you're placing your waste at the curb will know what you've got inside. Consider putting boxes of this nature out just before the garbage man arrives.
There are many common sense tips and ideas that are assembled at http://www.homeownersinsurancegeek.com/. Taking time to read through our condensed articles is a great way to begin making your own "To Do" list to make sure you are adequately protected.

Article Posted by Expert Author: 5 on 04/08/2013
Article Posted In: Useful Tips Homeowners Insurance

Renting Out A Room In Your Home? Your Insurance Needs Will Change
So you've decided that renting out an empty room in your home can help you make a little extra monthly cash. And why not? An unused room could be money in the bank. But if you're not properly covered by your insurance plan, that extra money could end up going toward your legal costs.
Renting even a room means that you will become a landlord. And doing so will mean that you are now responsible for the well-being of the person who is renting from you. This will mean getting landlords insurance to cover any potential liability, such as medical costs if your renter injures themselves while on your property. Landlord insurance will also help to cover you in the event that your tenant decides to take any legal action against you.
Landlords insurance is there to cover you, and as a landlord, you are only responsible for the safety of the dwelling you are renting out along with the walkways, driveways and other access points around your home. Your tenant will still have to purchase renters insurance in order to safeguard their own belongings.
This specific subset of homeowners insurance is something you should probably speak specifically to an agent to understand the ramifications of renting out a room, and making sure that you and your tenants are properly covered in the event of any incidences.
Article Posted by Expert Author: 5 on 04/08/2013
Article Posted In: Useful Tips Homeowners Insurance

Illinois Homeowners Can Learn How To Avoid Insurance Mistakes
A licensed home insurance agent in Illinois announced today that a new consumer awareness guide is now available for homeowners wishing to avoid mistakes when purchasing a home insurance policy. Entitled "How to Properly Insure Your Home for the Lowest Possible Price", the guide highlights five common mistakes while providing four ways to find the bet agent and covers six important questions to ask prospective insurance agents.
R.J. Weiss, the agent behind the guide says that it was created out of the discovery that there was much confusion among the general public where it came to insurance concepts, one of the most common being how much to insure a home for. Also revealed in the free downloadable guide is the time of year best for quoting insurance, how to save money via discounts, and the definition of important insurance terms such as scheduled property. Understanding concepts such as replacement cost versus actual cash value are also covered by the guide.
For more information like this check out The Home Protection Geek. Our site is loaded with information about the industry so that you can make an informed choice.
Article Posted by Expert Author: 5 on 04/08/2013
Article Posted In: News Useful Tips Homeowners Insurance

Insuring Your Historic Home
Unlike newer homes, an historic home requires special attention. The preservation of the home must be taken into consideration, as well as ensuring that all repairs adhere to modern building codes. And finding the right historic homeowners insurance begins with finding a company that has the proper knowledge and expertise. The right company will have local knowledge of both historical and residential codes, and will be available to help contractors and suppliers to maintain the home's historical integrity.
Because the coverage of an historic home is different from standard coverage, more research will need to be conducted by the insurance company into things like the original features of the structure as well as the property, in addition to unlimited loss of use coverage until restoration has been completed.
The cost of repairs and the replacement of period furniture and other fixtures will be higher with an older home. As a result, it will cost the homeowner considerably more to insure their historic home. It's important for consumers to consult their individual property liability coverage policy to understand exactly how their home is covered in the event of a specific peril.
Article Posted by Expert Author: 5 on 04/08/2013
Article Posted In: Useful Tips Homeowners Insurance

Home Insurance Tips For Renters
You may already know that renters insurance can be quite affordable, costing as little as $12 per month in some areas. For that small amount, the protection you can receive as a renter is quite valuable. But yet, a very large chunk of American renters - well over fifty percent - do not have renters insurance. This is because many renters incorrectly assume that they are covered under their landlord's policy.
This is true, but that coverage only extends to the building's public areas and walkways. Anyone who rents their home should be aware that the loss of personal possessions due to flood, fire or other perils, as well as injuries sustained by visitors to the apartment is solely on the renter themselves. Renters insurance covers you against many perils, and also provides you with services you may need following a theft, or the payment of additional living expenses should your apartment need repair or replacing following a peril such as fire. Because this type of coverage can differ greatly from homeowners insurance coverage, knowing the difference is important.
Any questions you may have regarding renters or homeowners insurance can be found at The Home Protection Geek, a site dedicated to helping consumers manage the process of educating themselves on this type of coverage, and receiving quotes online.
Article Posted by Expert Author: 5 on 04/08/2013
Article Posted In: Useful Tips Homeowners Insurance

Don't Get Scammed By Your Home's Hail Damage
If your home has been through a hail storm and you've got visible damage that can lend proof to your claim, you may think that's as good as money in the bank. But the truth is that you could be very vulnerable to fraud by home repair scammers.
This type of insurance scam usually results in the making of unnecessary repairs to your home by the scammers, who try to charge insurers for them. Other fraudulent home repair companies may actually cause additional damage to your home's siding or roof in order to necessitate more repairs.
You should be suspicious if, very shortly following a storm, a company approaches you about making repairs. Many of these scammers actually track the storms moving over an area in order to better target their victims. You can protect yourself by:
Getting more than one estimate
Demanding a contract be created which includes the costs, payment schedule and work to be completed
Keeping detailed records of the damage to your home, including when and how the damage occurred and photos of the damage.
Once all is said and done, considering how to protect your home from future hail damage will not only keep scammers at bay, but could net you homeowners insurance discounts as well.
To learn about the various perils that this type of insurance covers, check out http://www.homeownersinsurancegeek.com/ for the latest in news, tips, and solid advice. Your home is one of your most precious assets . . . make sure you're covered in the event of an emergency.
Article Posted by Expert Author: 5 on 04/08/2013
Article Posted In: Useful Tips Finding Discounts Homeowners Insurance

Prepare Beforehand For A Hurricane
Technology has allowed us to know when a hurricane is heading for our area, and be able to see its path. This leaves no room for guessing, and can provide us with the time needed to ensure we are as prepared as possible, including having adequate coverage with San Diego homeowners insurance.
The loss of utilities is one of the most common occurrences during and after a hurricane hits. Therefore, items like flashlights, batteries, non-perishable food and bottled water will allow for meals to be prepared without the need for electricity. In addition to the human members of your family, any pets will also need to be cared for. And so ensure that your pets will have the food and water they need as you shop for your own supplies.
Making sure that your vehicles are filled up with gas will help you avoid long lines at the pumps should you need to evacuate your home for a period of time. You may also want to ensure that you have gas on had for tools like your chainsaw. Having cash on hand can ensure you are able to get the supplies you need in the event that power is out in your area for more than a few days.
Being prepared also means you have the right homeowners insurance policy to protect you from unexpected perils that can end up devastating your budget without the right safety net. Make sure you educate yourself on all of your available options and understand what is and isn't covered.
Article Posted by Expert Author: 5 on 04/08/2013
Article Posted In: Useful Tips Homeowners Insurance

HomeOwners Insurance Geek Launches New Site
As the old saying goes, you've got to start somewhere! We are thrilled to be launching our new site, HomeOwnersInsuranceGeek.com, which we are confident will become a valuable resource for anyone looking into this important topic. On our site you will find several pages built with the consumer in mind, to help educate and advise on how to research, compare, and purchase homeowners insurance to protect your assets. There are several "perils" that homeowners face every day, including fire, storms, theft, and injury. It's crucial to have a reliable safety net to protect you from financial ruin should you personally experience one of these or the many other perils. You might want to begin with our "Terminology" page which covers the basic insurance coverage types, and explains what affects the premium you pay. We also have provided invaluable tips on how to quality for homeowners insurance discounts. Finally, you can receive and compare quotes from top companies in your area, which will help you with comparison shopping. Please feel free to contact us by email if you have any questions.
Article Posted by Expert Author: 5 on 04/08/2013
Article Posted In: Useful Tips Homeowners Insurance

Common Mistakes Homeowners Make When Purchasing Homeowners Insurance
It can often feel complicated to purchase homeowners insurance but the truth is that if you know what to do – and what not to do – it's really rather simple. One of the most common mistakes people make is to undervalue their home. Instead of considering how much you currently owe on your house or the appraised value, consider how much it would actually cost to rebuild your home. Remember that homeowners insurance protects you from the worst possible events – including the total destruction of your home. You want your policy to be enough to not just give you the money your home is worth but to rebuild it.
Another common mistake homeowners make is to assume that their policy covers them in the event of a flood. This is an understandable mistake – after all, it covers other disasters, why not floods? The truth is that in many areas of the United States, flood insurance is separate and is not included in a basic policy. This doesn't mean that you have to buy an entirely separate flood insurance policy. In fact, in most cases you can simply add it on to your current policy for an additional fee. Just be sure to read the fine print.
Article Posted by Expert Author: 5 on 03/29/2013
Article Posted In: Useful Tips News

Homeowners Insurance 101: Understand the Basic Options
Finding the right homeowners insurance policy can be a challenge for families for a variety of reasons. One of the main challenges is simply understanding what's involved in a policy. There are several different types available and they each offer their own advantages. First up is the HO1, which is also frequently called the "bare-bones policy." This is typically the choice of those who are getting coverage simply because their mortgage lender requires it and they want to pay as little as possible. It can be a good solution to those in a tough financial situation.
Another option is the HO2 covers everything the HO1 policy covers, such as fire or lightening, but covers a lot more as well, such as building and home collapse and freezing damages. Finally we have the HO3 policy, which is the most comprehensive coverage and is considered the "all-risk" policy. Coverage on this type of policy includes coverage against almost everything, except a few exclusions like rats, termites, shrub and tree damage, and earthquake damages. Another interesting thing to note about this policy is that it only covers the cost of living away from the home for up to 60 days.
Article Posted by Expert Author: 5 on 03/22/2013
Article Posted In: Useful Tips Home Owners Insurance by City

Are Home Owners Insurance Plans Really Necessary? Consider the Consequences of Not Being Covered
Most people think that not getting home owners insurance simply means that they're taking the risk of not being covered in the event of damage to their property. While this is a huge and unnecessary risk to take, it's important to realize that there are other risks in play as well. For example, if you don't get home owners and you are paying a mortgage every month, be prepared to see your mortgage payment rise. Your lender does require this coverage and they will add a policy if your property isn't covered. And you'll have no say in how much it costs.
Home owners insurance plans don't just cover your property. They also protect you from liability. For example, if someone injuries themselves on your property, depending on the circumstances you could be held responsible. Without a homeowners policy you could be on the hook for thousands and thousands of dollars. If you don't have the cash at your disposal then a lien could be placed against your property or your wages could be garnished. It's important to remember that one reason you have this coverage is to protect yourself against this type of situation and without it you put your financial security at risk.
Article Posted by Expert Author: 5 on 03/15/2013
Article Posted In: Homeowners Insurance Useful Tips

Compare Home Owners Insurance Quotes the Right Way – Do You Have All the Facts?
The best way to compare home owners insurance quotes is to get quotes from several companies and then decide which one is best for you. This advice may seem simple, and it is, but there's also a little more to it. First of all, you want to make sure that you're comparing the same types of coverage. A common mistake is for homeowners to simply get quotes from a few different companies and assume that the coverage that each one will offer will be the same. They then compare the dollar signs and choose the company with the lowest premiums.
Instead you must make sure that the quotes you get are for identical coverages, or make sure that you're taking into consideration that the coverages vary. For example, one policy may include a type of coverage that another doesn't. This may not be coverage that's essential to you, but may be worth it if it's just a few bucks more. On the other hand, you may find that it's significantly more and is not worth the added price. The key is to make sure that you truly understand what types of coverages are available, what you need, and what each policy you consider covers.
Article Posted by Expert Author: 5 on 03/09/2013
Article Posted In: Homeowners Insurance Useful Tips

Categories:
Homeowners Insurance
,
Finding Discounts
,
Useful Tips
,
Home Owners Insurance by City
,
News
,